Appalachian Bittersweet
Regular price
Sale price
$52.99 USD
Unit price
per
Sale
Sold out
Share
Chaga and Lions Mane mushrooms are loaded with essential nutrients for optimized body functioning. The most notable of these nutrients are phytochemicals. Phytochemicals are plant-based molecules that stimulate the immunological and hormonal systems and play an essential part in maintaining the balance of our bodies. Nootropics and other mushroom extracts are trending because of their numerous health benefits.
Nootropics found in Lions Mane, such as hericenones and erinacines, are said to have neuroprotective effects and stimulate the growth of neurons in the brain. 
Combining these two powerful mushroom powders with delicious dark roast coffee makes for the perfect daily coffee. Replace your regular coffee with our 100% organic Arabica coffee mushroom blend, over 1200 mg of mushroom extracts per serving: 616 mg Lion's Mane, 618 mg Chaga.
*Note that this product tastes like coffee and not mushrooms, which makes it the perfect replacement for standard coffee.
This product is ONLY shipped and sold in the USA.
Ingredients: 90% USDA Organic Arabica Coffee, 5% USDA Organic Lion's Mane Mushroom Powder,5% USDA Organic Chaga Mushroom Powder
Ingredients Country of Origin: Brazil
Manufacturer Country: USA
Product Form: Ground coffee
Product Amount: 1lb (454g)
Bruto Weight: 1.1lb (500g)
Usage: Can be used in a coffee maker or for pour-over, including Chemex, Cafe Solo, Clever Dripper, Kalita Wave, Aeropress, Hario V60, Siphon & Cone Brewers, etc.
Warning: Keep out of reach of children. Do not use if the safety seal is damaged or missing. Store in a cool, dry place.
The science behind our coffee blends:
Caffeine for weight loss
A meta-analysis demonstrated that caffeine intake might promote weight, BMI, and body fat reduction.
Source.
Caffeine for sports focus
The intake of a low/moderate dose of caffeine before and/or during exercise can improve self-reported energy, mood, and cognitive functions, such as attention; it may also improve simple reaction time, choice reaction time, memory, or fatigue, however, this may depend on the research protocols.
Source.
Lion's mane health effects
Lion's mane mushroom has been reported to have anti-microbial, anti-hypertensive, anti-diabetic, and wound healing properties, among other therapeutic potentials.
Source.
Lion's mane for depression
Pre-clinical and clinical studies have demonstrated that Lion's Mane significantly ameliorates depressive disorder through monoaminergic modulation, neurogenic/neurotrophic, and anti-inflammatory pathways, indicating the potential role of Lion's Mane as complementary and alternative medicine for the treatment of depression.
Source.
Chaga health effects
Substances from Chaga have been shown to stimulate the immune system. The most promising finding was the demonstration that Chaga has hypoglycemic and insulin sensitivity potential.
Source
.
Materials

Our polyester and polyester blend fabrics are recycled or created through eco-friendly, water saving process to help lessen our carbon footprint.
Care

Our gear is designed for both comfort and use, with fabrics meant to fit and support what you do. Avoid rough, abrasive surfaces with our softer fabrics, as they can pull out white threads from the fabric beneath the print and damage the smooth printed appearance of the apparel.
Shipping

You may receive multiple shipments if you order more than one item, as orders are produced where we are best able to make them to order for you. You can check out our production time estimations on each item page! We use recycled packaging when packing and shipping your items from our partners in the US or internationally.
Return Policy

We have a no questions asked, 30-day return policy for any reason if you are not happy with the items you purchase. Simply find the "Return an Item" link at the bottom of this page and follow the steps to initiate your return!
View full details
Join us on social @AppBittersweet
We want to magnify diverse voices in the outdoors! Let's spread love and support for everyone to be able to share our outdoor environments safely and enjoyably. We'd love to connect with you!
Reach out on social, tell us your story, what your love about the outdoors, and what brought you to our page, and we will share your voice on our next Social post!
Follow Us
Check out our favorite coffee!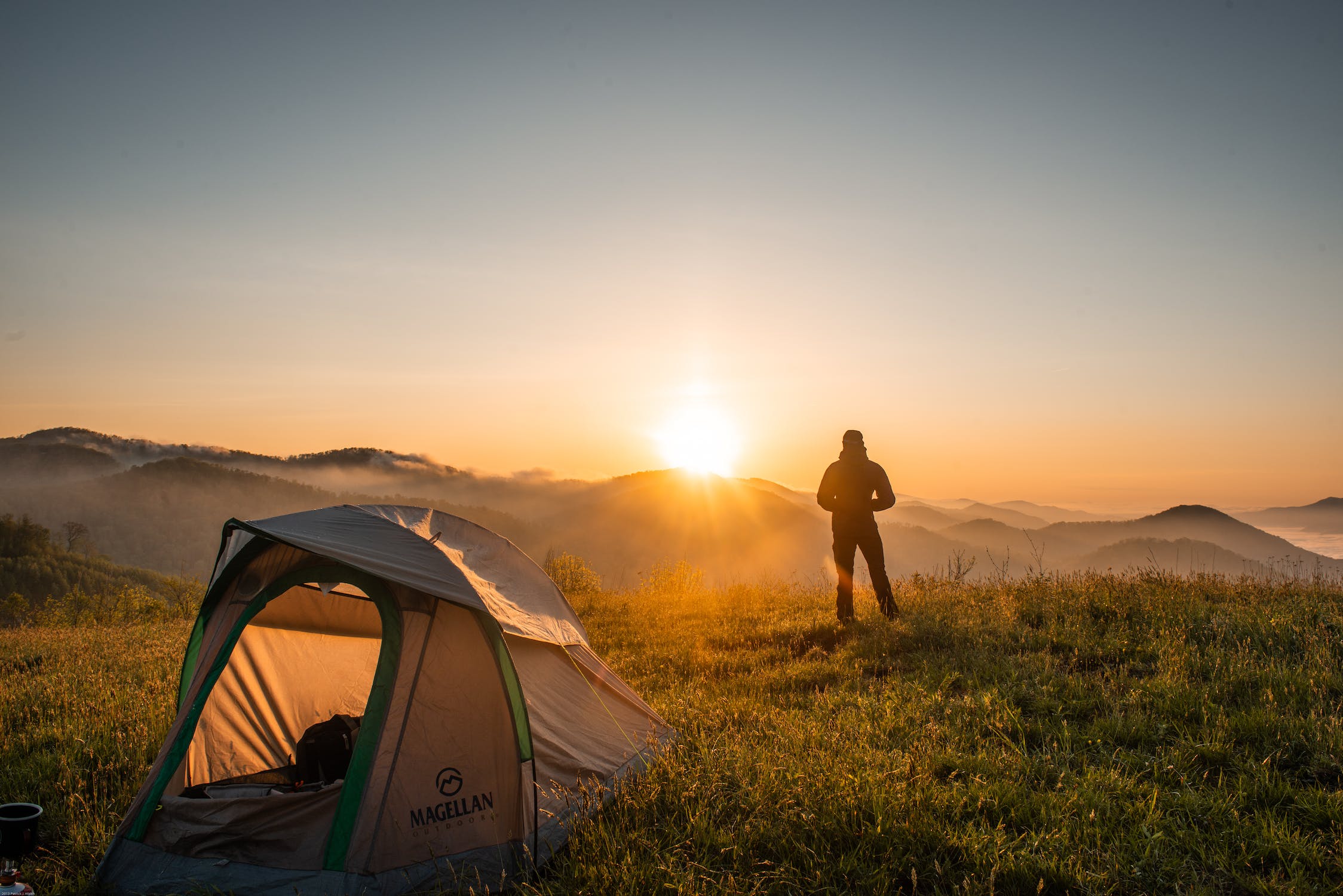 Regular price
Sale price
$17.50 USD
Unit price
per